Welcome to
week #208 of
Share Your Style
and I am
Barbara Chapman your host. It's a little of this and a little of that this week as I am still out in the garden. I'm in the middle of building the semi-circular garden wall under our master bedroom window, working on designing the new garden gate, and still enjoying the sweetness of Mother's Day just passed.
I am so glad you are here!
Here's what I share this week at French Ethereal...
Doesn't it seem that each holiday goes quicker each year? Time is flying too fast this year for me, how about you? We have some fun summer time goodies to share with you today ~ from places to play to delicious scents and treats!
So let's get to this week's wonderful features
shall we?!
I'll be making up for some short week's links from the past few weeks when either we were having bad storms or Inlinkz was doing something weird ~ I had switched to asking for permalinks. Does let me know who uses a service to link their posts, though... ;)
I think that may be why it wants me to Accept Your Posts... Will not do THAT again but I do appreciate your permalinks back to Share Your Style, thanks! And I'd love it if you'd follow me here on my blog or on any of my other social media. I appreciate you!
Thelma at Thel's Kitchen shared her soon-to-be-famous and yummy
Cameo Cherry Cupcakes
and I just love the sweet candy cameos
on top of each one!
Penny at Penny's Treasures who I have followed for years now shared her adorable
She Shed Decorated for Tea
. Her hubby "H" is always up for helping Penny on garage sale hunts and for creating something new for their home and garden. A fun blog to check out if you've never been by!
:)
Jennifer at Celebrating Everyday Life shared a plethora of
books about Jane Austen
and for everyone who loves reading Ms. Austen's stories and reading about her life...
This is just a taste of the many books and other items featured in this post appropriately called
The Ultimate Jane Austen Fan Gift Guide.
Fabby at Fabby's Living shared a
Mother's Day Brunch Tea
she had this past week at her home ~ she sets a beautiful table,
doesn't she?
Lovely with pops of green... sigh!
Jenn at Clean and Scensible shared a
DIY Wood Hanger
with multiple uses ~ perfect inside a pot and so many items can be hung from its hook!
Can't wait to see this dressed up for Christmas...
;)
Heaven on a stove!
Don't you find it interesting to see how everyone puts their rooms together? Gathering ideas is wonderful for sparking one's creativity!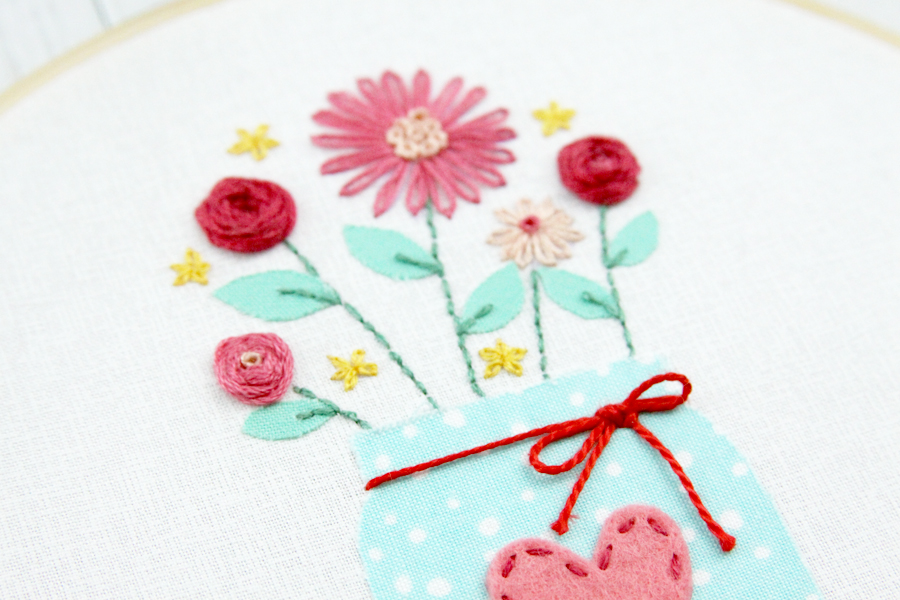 Bev at Flamingo Toes makes some awesome crafts and this week she shared this spring
Mason Jar Vase Free Embroidery Pattern.
Adorable with the easy to make no-sew heat bond backing all the fabrics ~ I can see this made in a evening watching a couple favorite shows on the tele.
Jennifer at Busy Being Jennifer shared her easy to make patriotic
Lastly, with summer's heat coming Michelle at The Scrap Shoppe Blog linked up
this cute "Car Wash"
she made
for her kids to use to keep cool. Love it!!!
Please take a few moments to visit all these featured posts won't you and let everyone know how you enjoyed them?
Thank you!
;)
Oh! And I forget to tell y'all that I do post your features onto my Pinterest French Ethereal board under the subheading Share Your Style. Find all the previous features there and yours! Love it if you'd follow it, thank you.
Now onto the party...